Okay so it's only September 1st, but I'm already super excited about things in the coming months and I love having things to look forward to. I'm excited about pretty winter clothes and my 21st, I'm going to London and to the Harry Potter studio tour! I'm seriously counting down the days already (I go October 4th!). Later this month I start my 4th year at uni which is also exciting/scary, I'm mainly looking forward to my first SAAS payment.
So I've been looking around for birthday presents to myself and some winter clothes.
This jacket is my number one obsession, SERIOUSLY it gives me heart eyes. Its SO perfect. I love the colour and the fur is just everything I dream of in a winter coat. Its from River Island and costs £190 which is more than I would usually consider spending on a winter jacket, but for this I may need to make an exception.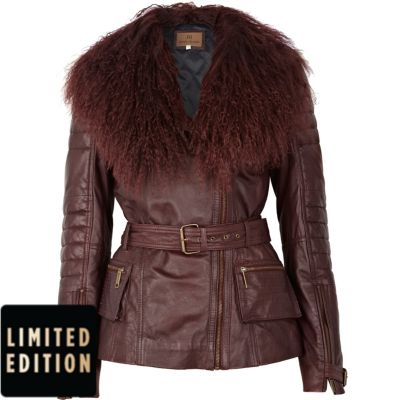 Next on my list is some new glasses. Recently i've been wearing my glasses more than my contacts and only having one pair gets boring fast. I decided to visit N
iche
in Glasgow because I like my glasses to be cat eye and a little different, I find most high street opticians don't really cater for this. I was so glad I went to Niche they were super nice and the selection of glasses they have is amazing! I fell in love with a beautiful pair of
Francis Klein
cats eye glasses.
I couldn't find a photo of the exact glasses online, but these are close. They have the prettiest detail and are all handmade one of a kind. These glasses are pretty expensive, around £380, but since I wear glasses everyday I am willing to spend more on a pair that I absolutely love.
Other than that this month I'm obsessing over being organised, I bought a diary and I want to do as much as I can with the time I have left before I'm swamped with coursework. I meant to start writing on this blog so long ago because I love reading other peoples blogs/vlogs, it just makes me seriously happy, and now I've finally done a few posts I'm pretty hooked so blogging will be my last September obsession :)